Inflatable bounce houses are a great way to get some energy out. You can also purchase combo bouncers that include an inflatable slide or a basketball hoop with a built-in bounce zone. We specialize in bounce houses rentals and will be glad to cater to the needs of your event.
Click any bounce house rentals to check availability.
Professional delivery to
Richmond TX
and surrounding areas. Please submit a quote or contact us to be sure we service your area.
Bounce houses have become a popular entertainment option for children all over the country. Bounce houses are fun and lively and can be ideal for entertainment at corporate events or birthday celebrations. Our inflatable bounce houses allow kids to have plenty of fun and have plenty of energy. Parents can just relax and enjoy the day with their adults.
The majority of inflatable bounce houses can be able to hold up to 4-8 kids at one time and they kids should first remove their shoes. Unless specifically mentioned that water is not added to bounce houses. We ask that you don't allow any sharp objects, soap, or silly strings to be used in bounce houses.
Plus you will build amazing memories for your kids and they will remember that fun day and experience far into the future. A majority of our bounce houses have an exit ramp that is safe for entry and exit in the front of the house to facilitate getting in and out. One of the safety features that is often offered is a safety net that can be attached to the wall as well as an enclosed entrance.
You can be assured that both parents and children will enjoy your party.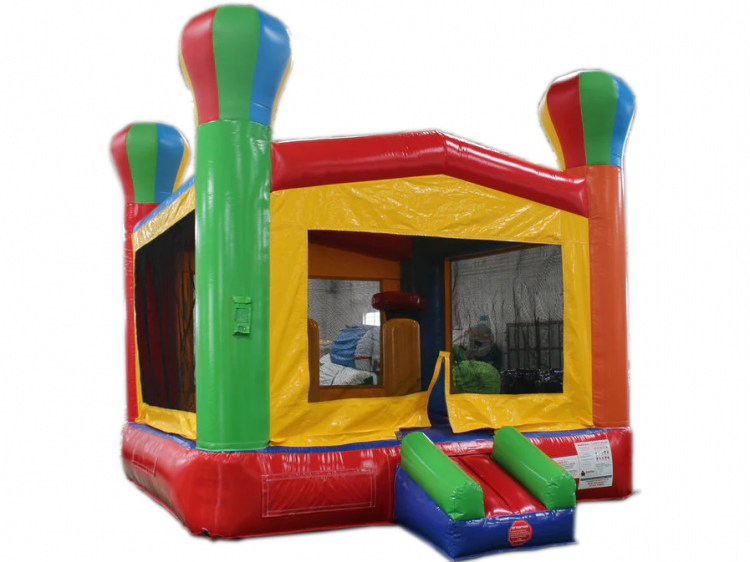 Balloon Bouncer
from $150.00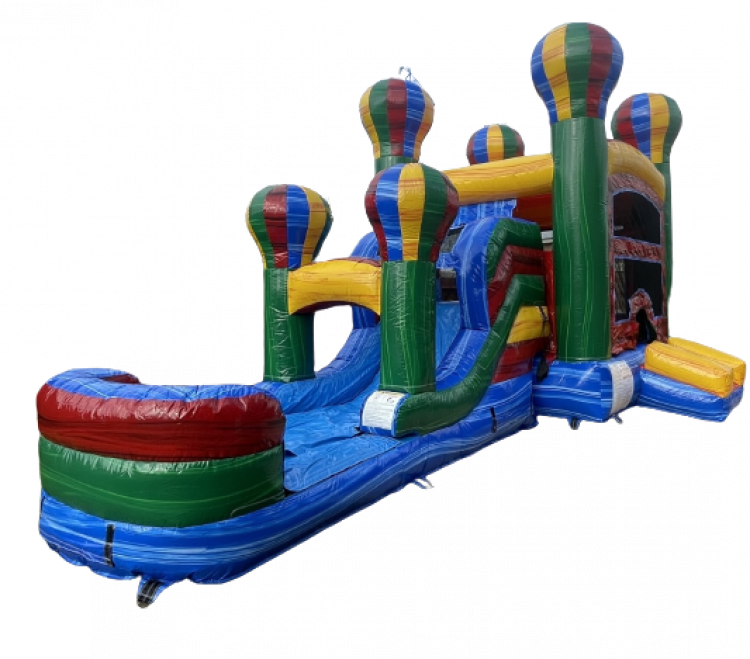 Balloon Bouncer Combo
from $255.00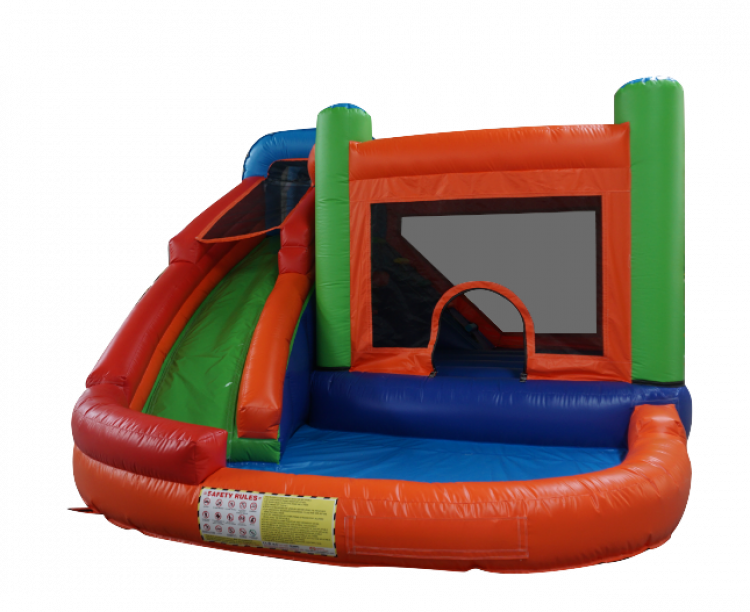 Color Block Combo
from $255.00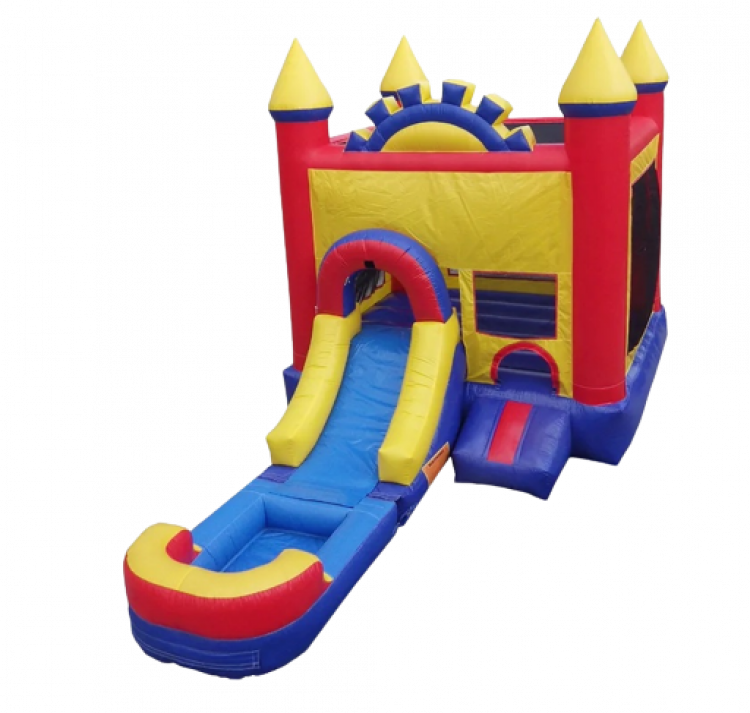 King Castle Deluxe
from $255.00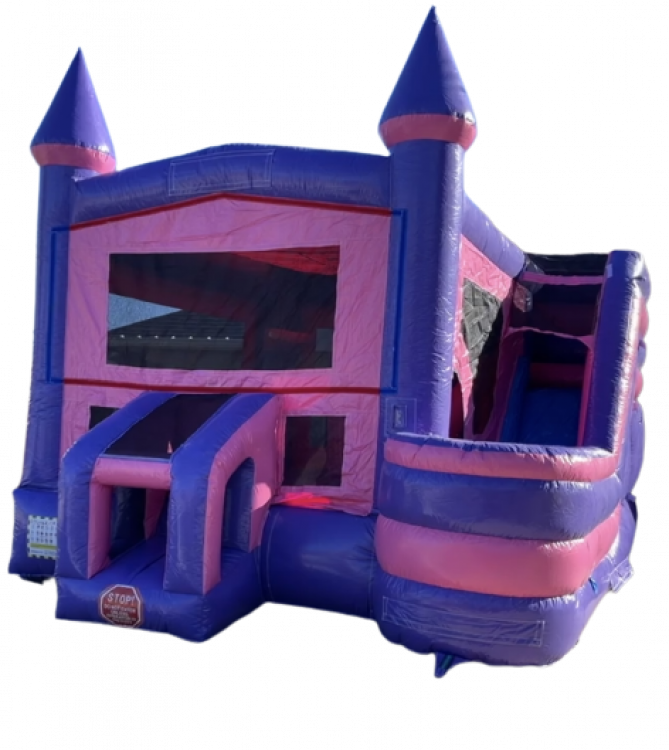 Pink & Purple Castle
from $255.00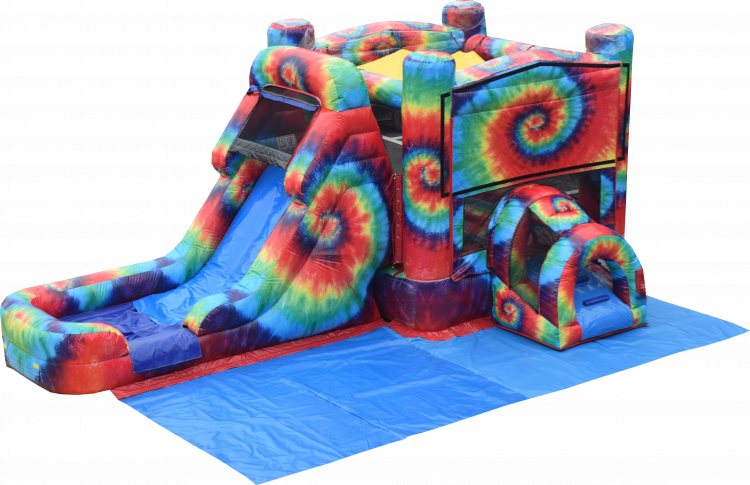 Tie Dye Combo
from $255.00
Unicorn Combo
from $255.00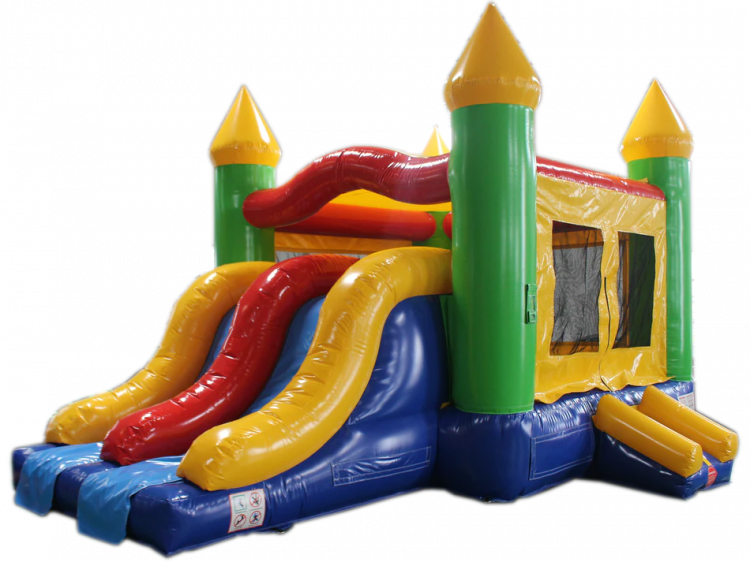 Rainbow Deluxe w/ Slide
from $255.00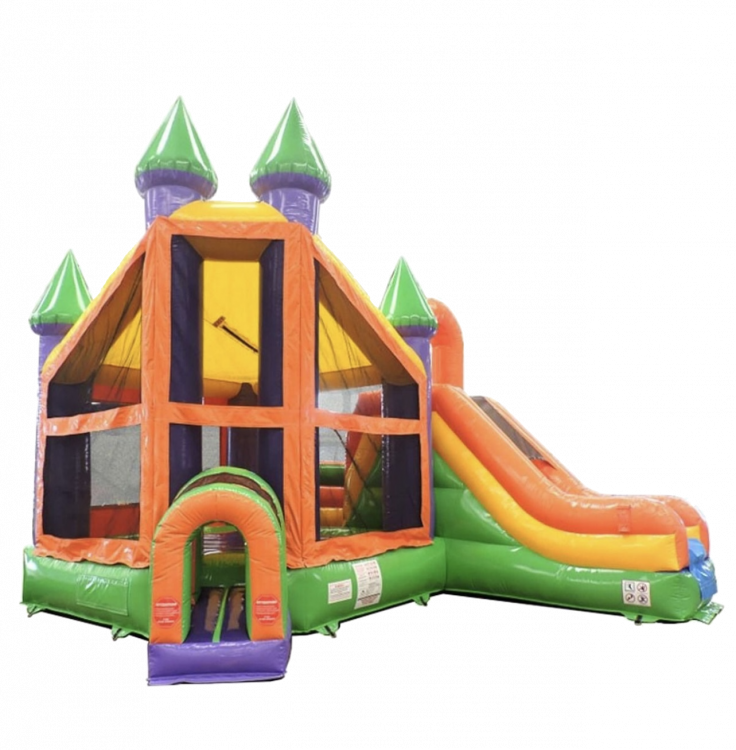 Castle Deluxe Combo
from $255.00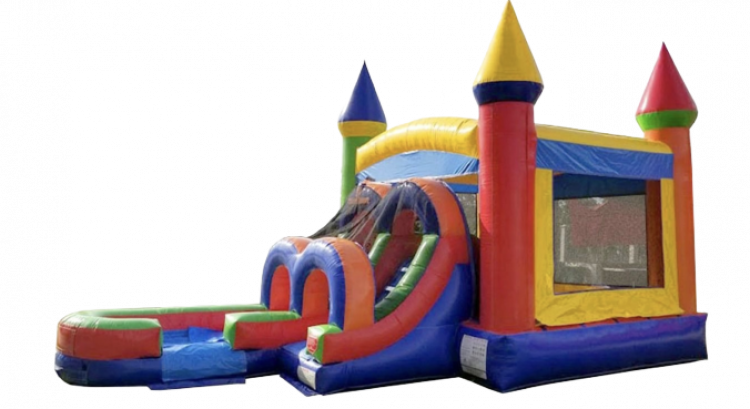 Classic Combo
from $255.00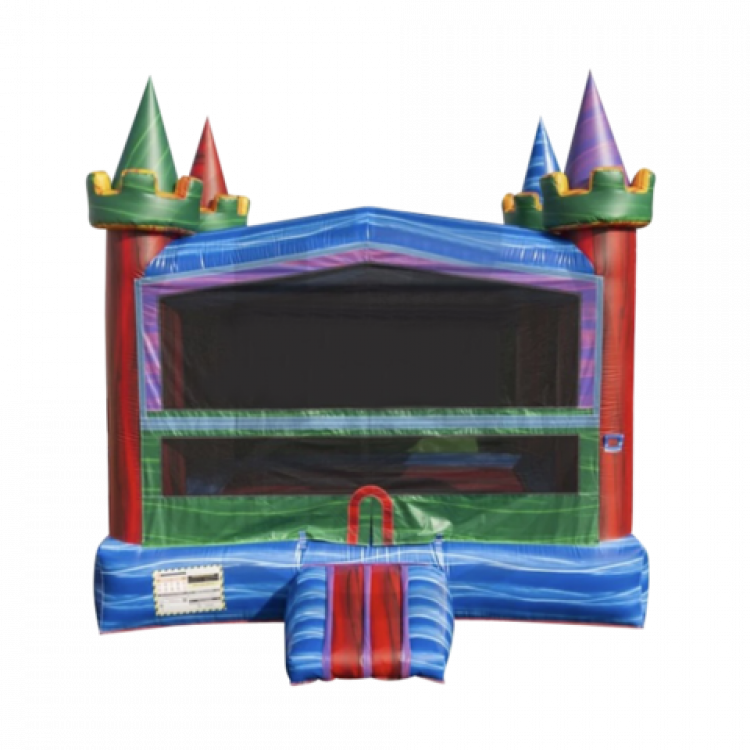 Color Me Bouncer
from $150.00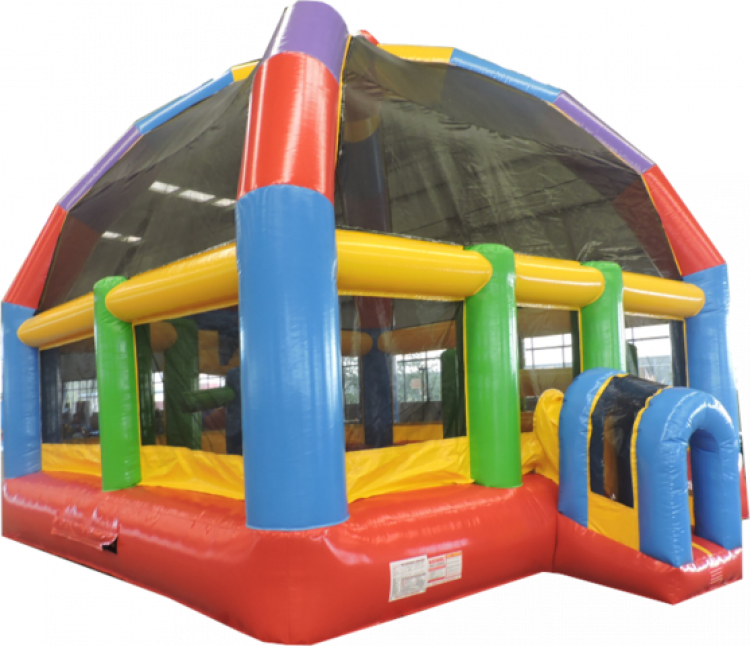 Gigantic 6n1 Bounce House
from $285.00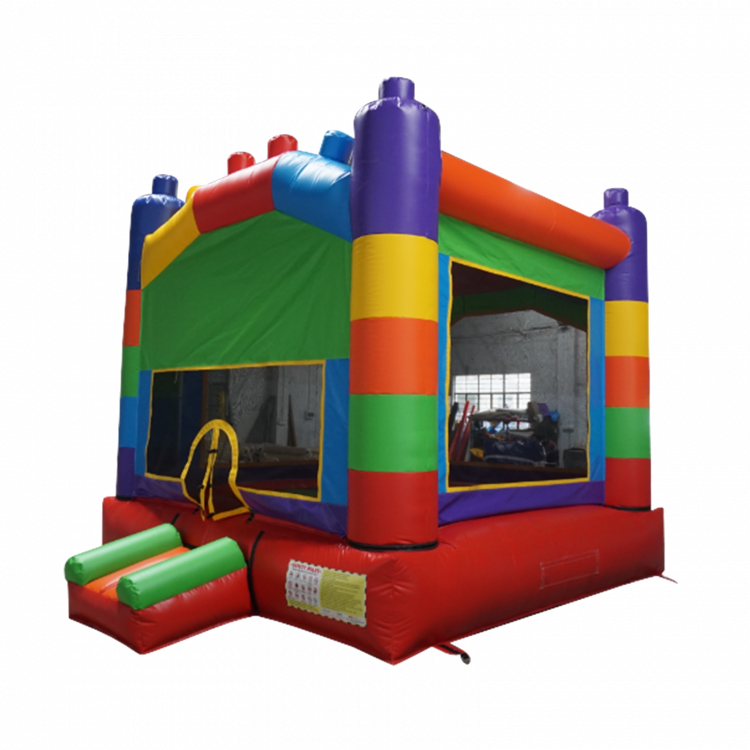 LE-GO Bouncer
from $150.00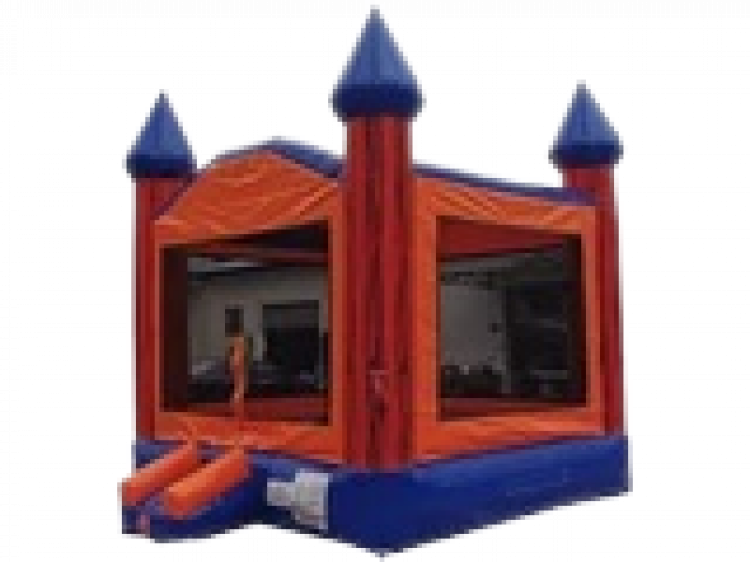 Orange & Blue Bouncer
from $150.00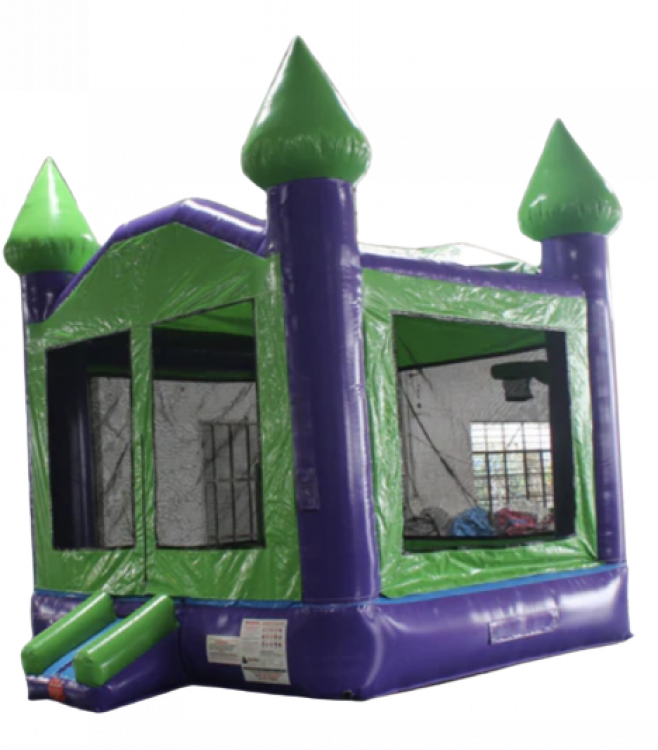 Purple Bouncer
from $150.00